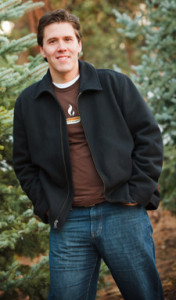 Legend Tripping is a movement that's been happening for thousands of years. In modern times, the movement has gotten a little distracted with technical gadgets and paranormal reality shows that ventured too far away from the great stories that have captivated humans for millennia. Our goal is to get back on track. To seek out the paranormal wherever it may lead: in churches, UFO landing sites, haunted buildings, or within library books. These great stories bind humanity together, they are a part of us. And oftentimes… it's not just a story. Legends are living, breathing entities. They are born, they can wander (or stay put), give birth to children, sleep, and they can die.
LegendTripping.com was founded by Jeff Belanger. Belanger is one of the most visible and prolific paranormal researchers today, and he's the founder of the new legend tripping movement and is the host and producer of the New England Legends series which debuts on PBS in October of 2013.
Since 1997, the journalist has interviewed thousands of eyewitnesses to paranormal occurrences. He's the ultimate insider and knows how to connect with people from all walks of life when it comes to the unexplained.
He is the author of a dozen books on the paranormal (published in six languages) including the best sellers: The World's Most Haunted Places, Weird Massachusetts, Our Haunted Lives, and Who's Haunting the White House? (for children). He's the founder of Ghostvillage.com, the Web's most popular paranormal destination according to Google.com, and a noted speaker and media personality.
He's also the host of the cable/Web talk show, 30 Odd Minutes which is available in over 9 million homes in the United States and Europe on Sky TV. Belanger has written for newspapers like The Boston Globe and is the series writer and researcher for Ghost Adventures on the Travel Channel. He's been a guest on hundreds of radio and television programs including: The History Channel, The Travel Channel, Biography Channel, PBS, NECN, Living TV (UK), The Maury Show, The CBS News Early Show, CBS Sunday Morning, FOX, NBC, ABC, and CBS affiliates, National Public Radio, The BBC, Darkness Radio, Australian Radio Network, and Coast to Coast AM.
LegendTripping.com will continue to expand as others share their paranormal tales and legend trips. We'd love to hear from you too!